Mississippi State University's Center for Entrepreneurship & Outreach (E-Center) is announcing the opening of Cowork @ the Hub, a cutting-edge co-working space in the heart of Starkville, Mississippi.
Housed inside the MSU Research and Technology Corporation (RTC)'s Innovation Hub downtown, the new 4,000 sq. ft. shared office space is dedicated to fostering innovation and collaboration.
Cowork is open to the general public and features eight reserved offices, ten flexible desks, and four dedicated desks, providing a versatile and dynamic working environment for entrepreneurs and professionals. Memberships to the space also include extensive open work areas, access to shared conference rooms, and other spaces outfitted for business meetings and brainstorming sessions.
Careful attention to detail has been given at Cowork to ensure alignment with the E-Center's dedication to innovation and sustainability. Among the unique features that Cowork offers are two specially retrofitted Ford Think electric vehicles (EVs) equipped with solar charging. These EVs are available for members to use around town and offer convenient access to the MSU Idea Shop. There, members can enjoy complimentary access to 3D printers and other rapid prototyping capabilities.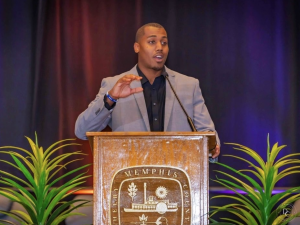 "We aim to provide a creative, flexible workspace that stimulates innovative thinking and nurtures a vibrant community of entrepreneurs," said Terrence Green, newly appointed manager of Cowork. Green, a former alum of the E-Center program, brings a wealth of experience to his role, having been recognized as the 2022 Young Entrepreneur of the Year for the city of Memphis.
The E-Center was founded in 2009 and has since become a prominent figure in the state's entrepreneurial landscape, thanks to a series of steady investments. In 2015 it constructed a state-of-the-art facility at McCool Hall on the MSU Main Campus. Then, in 2018, the E-Center opened the MSU Idea Shop in downtown Starkville in collaboration with the School of Human Sciences. This public retail store and maker space solidified the E-Center's presence in downtown. Today, the E-Center leadership sees Cowork as a cornerstone in expanding tech entrepreneurship and deepening its integration into the community.
"We're thrilled to bring this concept to Starkville. It's not just a big deal; it's a long-awaited dream come true for our entire ecosystem," says Eric Hill, director of the E-Center. "This initiative ignites a central hub for the numerous individuals and freelancers – especially in tech – in our area who are currently working from home but yearn for a sense of community. We aim to do more than just connect folks; we want to actively involve them in the thriving entrepreneurial scene here, which includes great startups originating both within MSU and in the broader community."
The project is funded in part by a larger U.S. Small Business Administration (SBA) award, which is supporting efforts at the MSU Innovation Hub overall.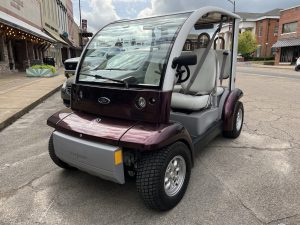 Hill says both the SBA and the collaboration with MSU RTC have been essential to growing entrepreneurship at MSU.
"The SBA has been a tremendous partner of MSU, backing numerous of our projects aimed at supporting founders, and we're grateful for their trust in our execution. We're really excited about working in close collaboration with Marc and the RTC team on this initiative and helping to further cement the Hub as economic development driver in Starkville."
The E-Center is planning an official grand opening celebration and open house event later this fall.
Cowork @ the Hub is now open to the public and accepting new members. For more information about the workspace and how to become a member, visit Cowork's website at http://coworkmsu.com. 
About the Center for Entrepreneurship & Outreach: Part of the College of Business, the E-Center at Mississippi State University is committed to fostering entrepreneurship and innovation campuswide among students, faculty, and the community. Its programs provide resources, mentorship, and networking opportunities to help transform innovative ideas into successful business ventures.