VentureCatalyst™ Overview
It takes more than a good idea to build a great business.
VentureCatalyst is a comprehensive, co-curricular program for MSU's students and faculty who are interested in starting a successful, investor-backed company. The program includes a proven checklist, up to $7,500 in funding, dedicated mentorship, and tactical training workshops. It is open to all majors, self-paced, and can be completed in as little as 3-months. Successful exit from the program is met when the team has built a company that has raised sufficient capital for 18-months of operation or is self-sustaining on its own earnings.
Open to all majors ● Self-paced ● Co-curricular ● Complete as fast as 3-months

Checklist
Follow a proven path with tools to advance your business.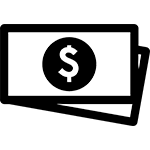 Funding
Up to $7,500 capital. We take no equity, and it's not a loan.
Mentors
Meet with executives one-on-one and learn from successful alumni.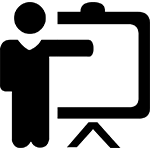 Training
Take workshops covering tactical skills taught by experienced entrepreneurs