The Factory
The Factory is a university-wide maker space and supporting organization dedicated to the creation of things. By networking available labs on Mississippi State's campus, students have access to a variety of tools they need to create whatever they can imagine.
Membership
Student, staff, or faculty members at MSU can become members of the Factory for $40 per semester. Dues must be paid each semester to access Factory equipment and shops. Current forms of payment include cash, check, or card. Money collected is used to replace consumable materials used by members and help grow available equipment.
How to Join
To join The Factory, come by the space during operating hours. The leader on duty will give you a tour of the space, collect dues, and sign you up. Once you are a member, the leader will train you on whatever equipment you are interested in using.
Facilities & Equipment
The Factory is comprised of multiple facilities across campus with a variety of equipment available for use by members. Click below to learn more: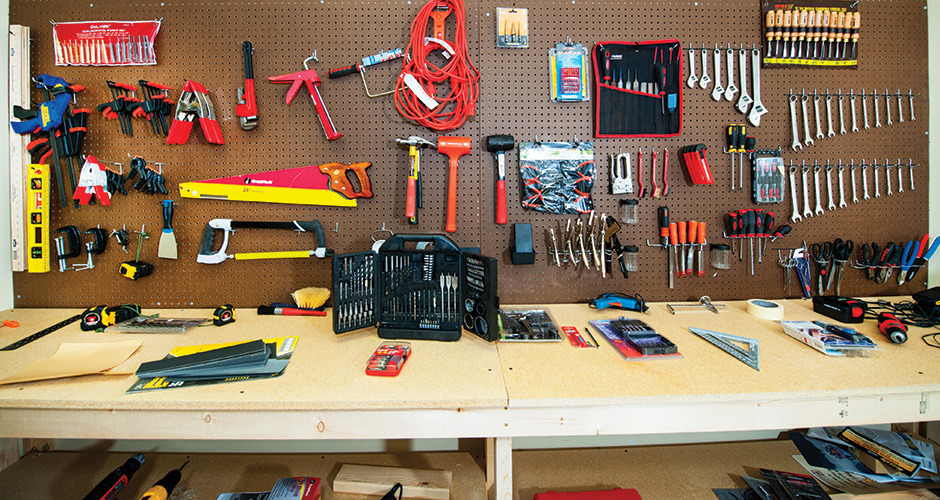 The Factory Main Space
The Factory Main Space, located in Patterson 100-H, is the home base of The Factory and a general prototyping shop. Across the hall, room 100-F, is the work space with 4 work stations and 12 tables.
Operating Hours
The Factory Main Space will be open Monday through Thursday from 5pm to 7:30pm (additionally until 9pm if in use).
Equipment
  X-Carve CNC Mill (800mm x 800mm working area)
  Laser Cutter (24″ x 24″ apprx working area)
  Various Metal & Woodworking Tools
Mill and Lathe
Saws (Band, Miter, Circular, Reciprocal, etc)
Drill Presses
Dremel / Handheld Tools
  Electronic Tools
Soldering Stations
Oscilloscope
Multimeters
  Hand Tool Peg Board (Wrenches, Saws, Hammers, Levels, etc.)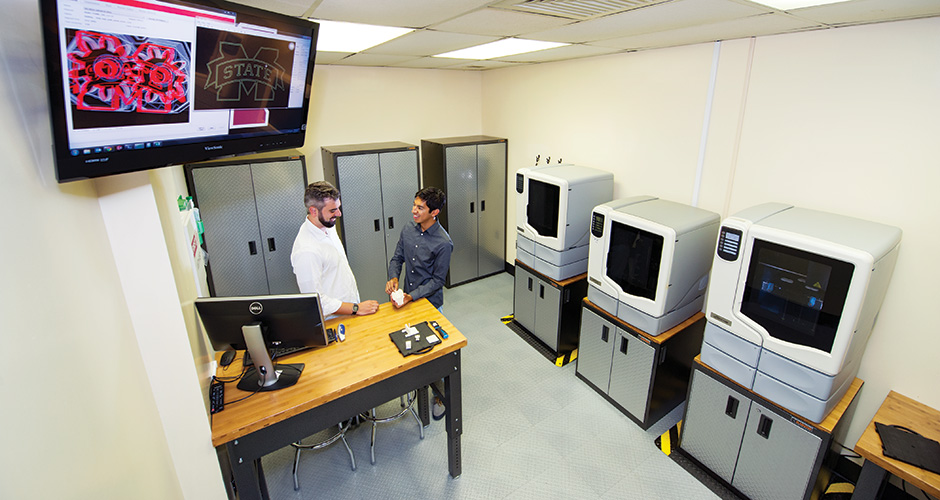 Rapid Prototyping Lab
Located in Patterson 100-G next to the Factory Main Space, the Rapid Prototyping Lab has three Stratasys UPrintSE Plus 3D Printers. These printers are extrude dual material printer using a dissolvable support material which allow for the creation of complex 3D geometries.
Operating Hours
The Rapid Prototyping Lab is available by appointment with The Factory leadership.
Equipment
  3x Stratasys UPrintSE Plus 3D Printers
Print Details
The working area of the printer is 6″x 6″x 8″ The machine resolution is .02 inches. This means that any features of the model that are smaller than .02 inches will not show up when printed. Models are printed in off-white ABS plastic.
Pricing
The current cost of printing is about $5 dollars a cubic inch for modeling and support materials.
Library IMC – 3D Printing & Scanning
Located on the first floor of the Mitchell Memorial Library behind Einsteins, the IMC provides a variety of 3D printers that can produce physical objects, as well as equipment to scan real-world items and produce editable 3D models.
Equipment
  Multiple 3D Printers:
Makerbot Replicator 2
UP! Mini
Createbot Mini
  Matter and Form 3D Scanner
Equipment Details
The 3D scanner can image items up to 25cm height x 18cm diameter and maximum weight of 6.6lb, capturing details as small as 0.43mm.
The IMC can print items up to 28.5L x 15.3W x 15.5H cm (11.2 x 6.0 x 6.1in).
All 3D printing projects are processed on a first-come, first-serve basis. Time to completion will depend on demand and complexity of the print. 3D printing is a lengthy process, so please be sure to allow sufficient time between submission and when the project is needed. Please allow a minimum of 3 business days for processing and printing.
Operating Hours
The Library IMC is open Monday-Friday, 8:00am-5:00pm.
Scanning time available on first-come, first-serve basis.  For more information or to schedule time email the IMC, or call (662) 325-7676.
Pricing & Ordering
$0.20 per gram (minimum charge of $2.00)
After you upload a print, the IMC will contact you by the next business day with a price estimate and the expected completion date and time.
MSU faculty, staff, students: Upload your file
Not affiliated with MSU? Email file and printing instructions