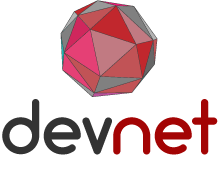 Leadership Team (2018)
Board of Trustees
Nicolas Kleiderer (President)
Emily Kleiderer
Augie Loehr
Marco O'Blepias
Noah Wright
DevNet at MSU
Overview
DevNet is a club that helps software engineering students connect, learn, and develop with each other. We facilitate networking with other developers and entrepreneurs to promote collaborative learning and co-founder relationships. Members are invited to present new technologies, tools, concepts, and best practices that they have come across in the industry as well as provide demos and showcases of their own projects. Entrepreneurs are welcomed to pitch their business ideas to developers in order to find new talent and spark business connections. If it is coded, we're into it.
Who We Serve
DevNet is open to all students, even those who do not know how to code. We welcome those who come with a project already in mind or who are looking for people to work with.
What We Do:
  Professional Networking
Build your professional network by meeting entrepreneurs, future employers, and peers.
  Presentations
We feature presentations from other students and companies to expand the bredth and depth of your technical knowledge.
  Development
Form groups of club members to work on cool projects. Participate in workshops and hackathons.
  Food & Drink
As a member, you'll be provided food and drink at general meetings.
  Discounts
As a member, you'll get access to employment opportunities, partnership opportunities, discounts on software, and savings on events.