RSL Go
Launch Your Retail, Service and Lifestyle (RSL) Business the Right Way
RSL Go is a structured stupport program for MSU's students and faculty who are interested in starting a successful retail, service, or lifestyle company. The program includes a proven checklist, up to $2,000 in funding, and mentorship through the E-Center. It is open to all majors, self-paced, and can be completed in as little as 30-days. Successful exit from the program is met when the team has built a company that has been successfully prepared to either launch or work with a bank on lending needs. Participants who complete the program receive a $1,000 stipend.
Open to all majors ● Self-paced ● Co-curricular ● Complete as fast as 30-days

Checklist
Follow a proven path with tools to advance your business.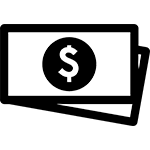 Funding
Up to $2,000 capital. We take no equity, and it's not a loan.
Mentors
Meet with executives one-on-one and learn from successful alumni.